Why can't the app pair Kami Wire-Free Camera?
1. Confirm your Kami Smart Security Base Station is powered on and properly connected to your home network.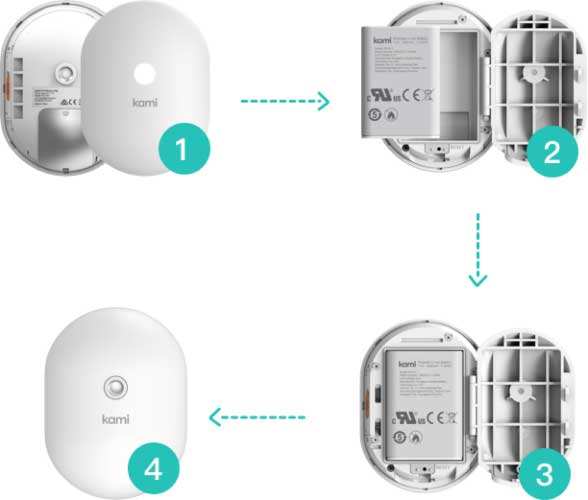 2.Please install the battery into Kami Wire-Free Camera and the device will turn on automatically.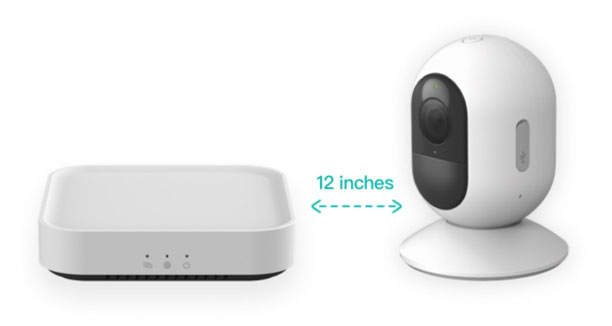 3. After hearing "Welcome", close the Kami Wire-Free Camera and place it within the recommended distance of fewer than 12 inches from the Base Station.
4. Press and hold the main button on the top of the Camera for 2s. Wait for about 10s, the camera will automatically pair with the Base Station.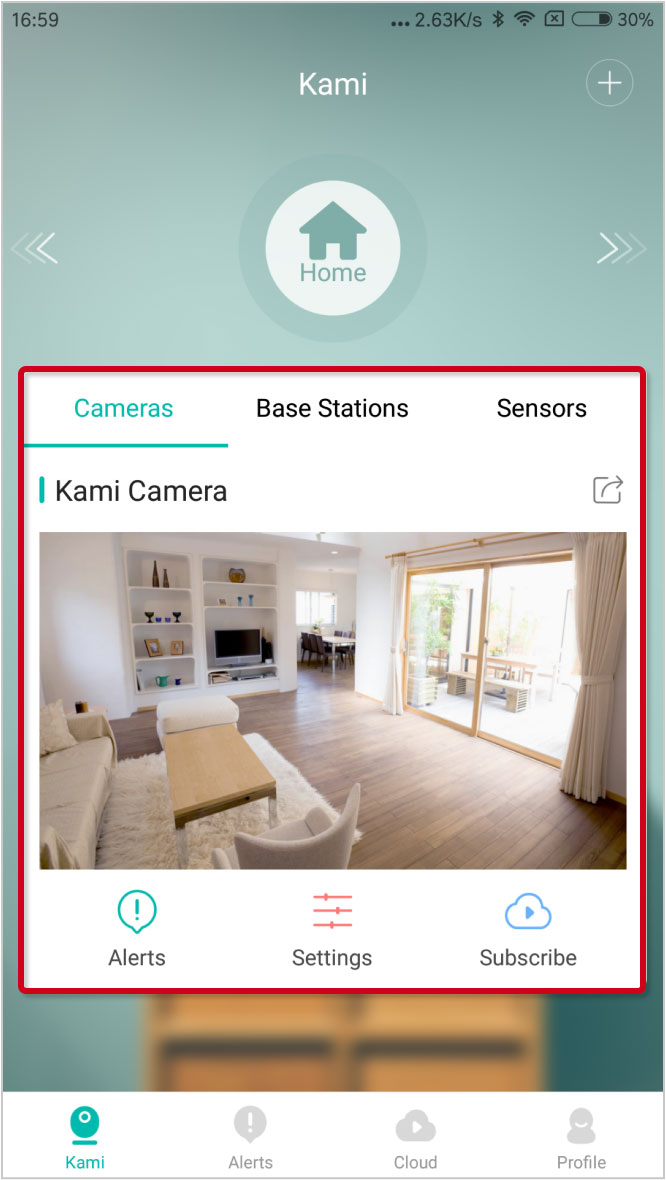 5. Open the Kami Home App and your Kami Wire-Free Camera should now appear in the list.
1. Possible reasons for pairing failure
(1) Network problem: The pairing process requires an internet connection. Please confirm that your network connection is normal, or you can contact your network provider to solve the problem.
(Note:
May receive a Wi-Fi password error when MAC address filtering is not enabled.)
(2) The Kami Smart Security Base Station has more than 4 devices. One Base Station supports up to 4 cameras. If the number of cameras exceeds 4, you need to add another Kami Smart Security Base Station in order to pair another camera.
(3) The distance between the device and the Base Station may be too far. Please ensure that the distance between the camera and the Base Station is less than 12 inches when pairing, otherwise, the Base Station may not receive the sound signals from the camera.