1. Door and window magnetic installation precautions
(1) Install the larger main unit of the equipment on the door frame/window frame, and place the magnet on the door/window.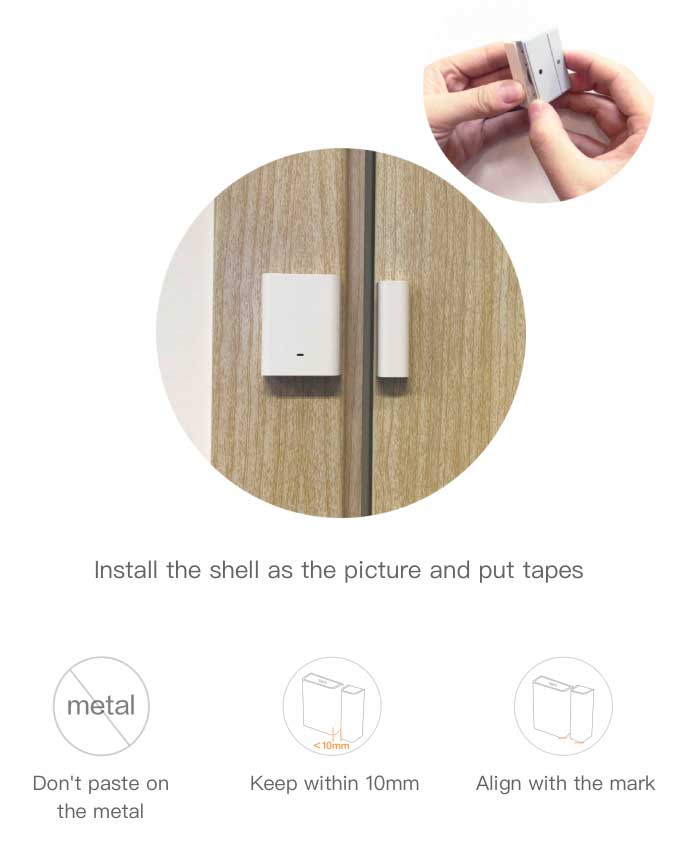 (2) Please be sure that the distance between the main unit and the magnet is less than 10mm (3/8") after installation.
2. Kami Motion Sensor installation precautions:
(1)Please install the device at least 4 feet above the ground for the best detection range.