How to install the battery of Kami Motion Sensor.
(1) Hold the ends and unscrew the back cover (toward the unlock symbol) as shown in the image below.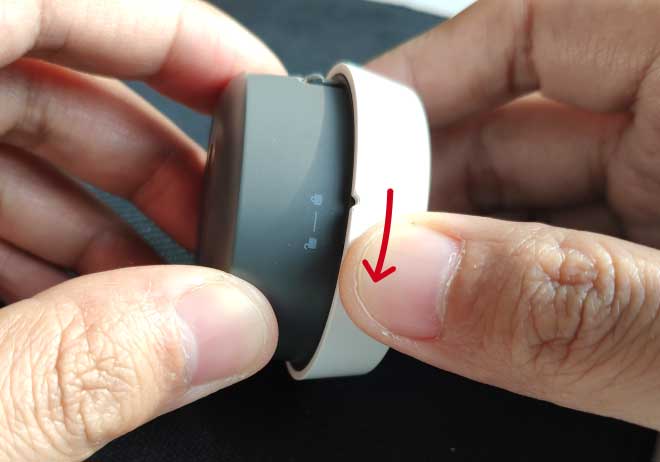 (2) Insert the battery into the side with 2 tabs first, then press the other end of the battery until it clicks into place.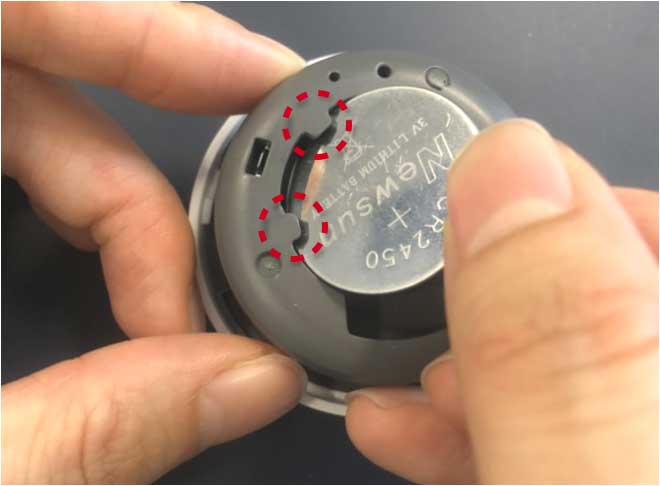 (3) Replace the back cover of the device, align the notch with the unlocking mark, and rotate it to the lock mark. If the sensor was previously installed, hold the sensor body while rotating to avoid pulling it loose from its adhesive surface.